Hostal San Fernando Cienfuegos
Hostel
Hostal San Fernando Cienfuegos, located very close to the most cultural and tourist attractions of the city.
Avda. San Fernando #4117 e/41 y 43, 55100 Cienfuegos CU
+34617391185
happyflis.obc@gmail.com
The Hostal San Fernando CIENFUEGOS is a family house, all of it on one floor (ground floor), so that it is accessible to the disabled. It is located in the heart of Cienfuegos, 2 blocks from Boulevard San Fernando (main commercial area of ​​the city) and very close to the Historic Center (World Cultural Heritage) and places of cultural and tourist interest. You can walk to the VIAZUL bus station, restaurants, shopping malls, shops, bars and terraces. When you arrive at Hostal San Fernando CIENFUEGOS , a welcome cocktail, fruit juice or soft drink will be waiting for you.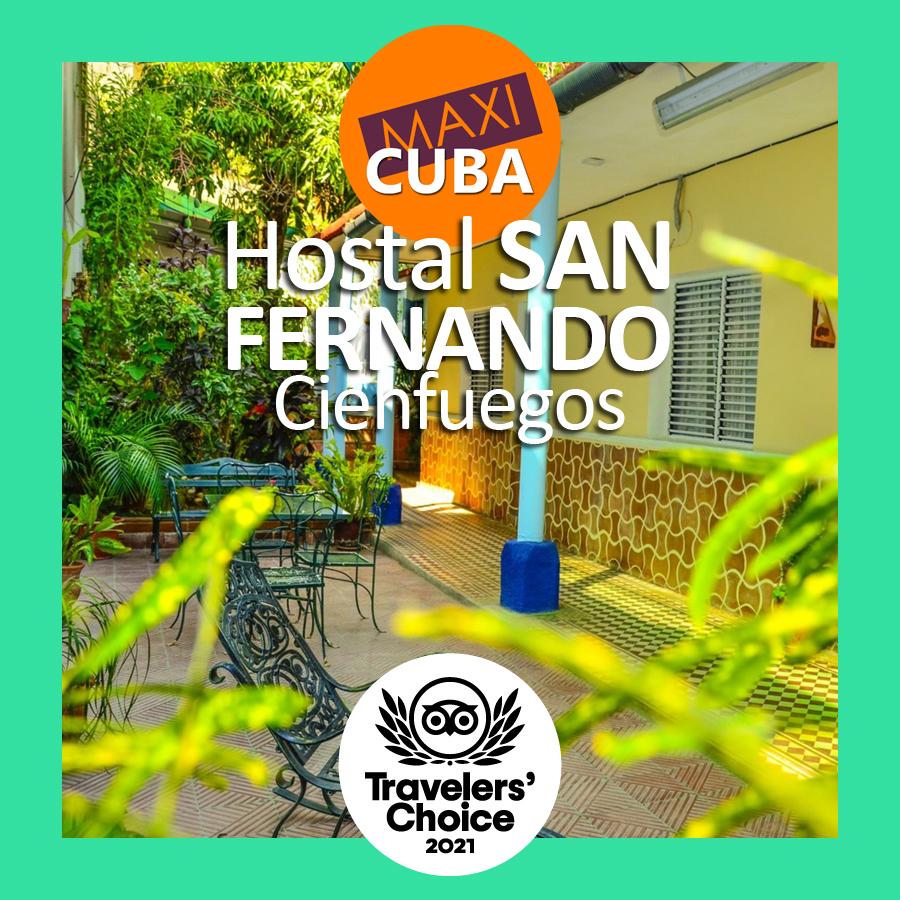 Our Guests Say:
We can only say that the Creole food of the house was a gift for the palate. The most cozy and clean rooms. They arranged fabulous excursions for us. Needless to say, we will repeat when the occasion allows! (Johan and Enke, Holland)